Multi-WAN router with groundbreaking price-performance
Balance 20X delivers excellent routing throughput with an embedded cellular modem, making it an easy to use, all-in-one router.
Supercharge
Your

LoRaWAN Network

with Balance 20X
Easy network management with

SpeedFusion Connect

App
Ready for any deployment
Protect Your Branch POS with Peplink!
Looking for more WANs?
The Balance 20X includes one virtual WAN license with a valid PrimeCare subscription, provided at no additional cost. Use the Virtual WAN Activation License* for up to 3 additional virtual WAN inputs, giving your Balance 20X more flexibility (Learn more).
*Available in Firmware 8.3.0.
Wave2 Wi-Fi
60 Users
1Gbps Throughput
FlexModule Mini
FlexModule Mini
The Balance 20X has a FlexModule Mini slot that accepts all kinds of WAN technology, making it always ready for upgrades.
Add Cellular Backup
Back up your xDSL with a cellular link (up to two with the FlexModule Mini and redundant SIM cards. When a line goes down, your office won't even notice.
Keeping You Safe
In today's world, communication is vital where there is critical data equipment. We want to ensure a safe and reliable environment for use at home (or enterprise) so we have taken the time to compile this comprehensive document focusing on the mitigation of threats.
Wi-Fi Mesh Support
Along with an AP Controller, this feature allows for a mesh extension to your network, which can expand network coverage and minimize dead zones.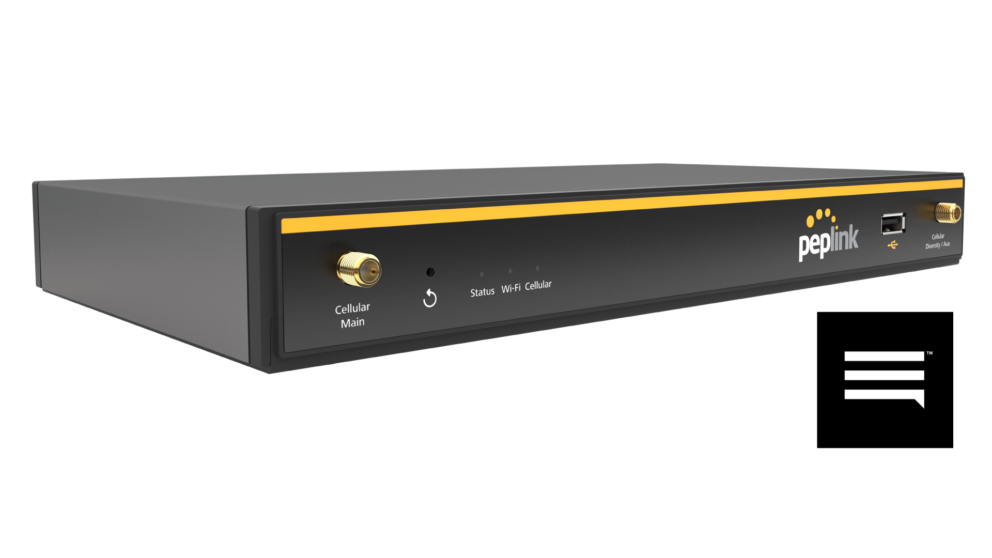 FirstNet Ready
FirstNet (Band 14) provides first responders with a specialized LTE network with more priority and network capacity. The Balance 20X supports Band 14, providing additional coverage as the situation demands.

Get it all with PrimeCare
Everything's Included: PrimeCare includes everything you need to provide your office with unbreakable, scalable connectivity. Pay Less Upfront: PrimeCare lowers the entry cost of getting the device you want. Annual subscription gets you a wide range of services.
#PowerofPeplink