PrimeCare
PrimeCare makes SpeedFusion networks easier to build. A subscription plan for PRM devices that bundles
InControl, a warranty, SpeedFusion license upgrades, and FusionHub Licenses under one simple plan.
EssentialCare
EssentialCare+
PrimeCare
PrimeCare+
InControl Cloud Management
Hardware Warranty

Standard RMA

Advance Hardware Replacement RMA

Standard RMA

Advance Hardware Replacement RMA

Firmware Upgrades
Technical Support

Support Ticket (8×5)

Support Ticket (24×7)

Support Ticket (8×5)

Support Ticket (24×7)

FusionHub Peers | SpeedFusion Bonding | PrimeCare Features

Licenced Separately

Licenced Separately

SpeedFusion Connect & InTouch
Available for

All Peplink products (except PrimeCare models, antenna & accessories)

All Peplink products (except PrimeCare models, antenna & accessories)

PrimeCare Models with SKU ending with -PRM

PrimeCare Models with SKU ending with -PRM

SKU

SVL-

ECP-
PSC- (SmartCare)
PTC- (TotalCare)

PRM-

PCP-
PrimeCare devices, if applicable
Hardware Coverage
PrimeCare covers your device against manufacturing defects, ensuring peace of mind when you need it most.

Need advanced hardware replacement? Choose PrimeCare+ and we'll ship you a replacement device before you send us the defective unit to minimize any connectivity downtime.
InControl 2
Enable Incontrol, Peplink's very own SD-WAN management cloud with a PrimeCare subscription. Use it to build and push complex network topologies to devices in minutes. Review the health of your network and remotely make configuration changes as needed.
Other functions include Zero Touch Configurations and firmware updates in bulk. Standardize VLAN, SSID, firewall, and outbound policies. For access control and energy efficiency, apply schedules to SSID, Wi-Fi radios, and SD-Switch PoE ports.
Software Support
Standard PrimeCare offers 8×5 support, giving you direct access to our support team.
Prefer 24×7 support? Choose PrimeCare+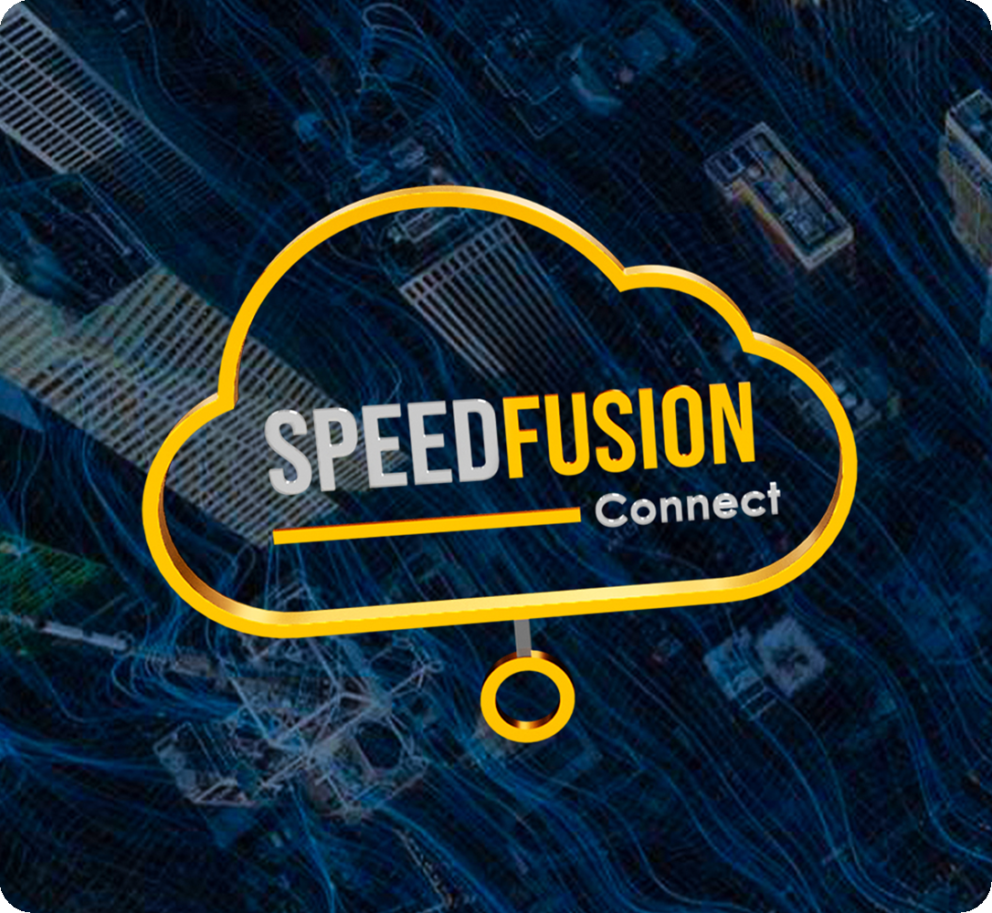 SpeedFusion Connect
The service that offers connectivity resilience through seamlessly filling in outages with cellular. No more outages and unstable connectivity with SpeedFusion Connect.
SpeedFusion Licenses
PrimeCare enables full SpeedFusion capabilities (Bonding, WAN Smoothing, Hot Failover) opening up deployment possibilities for applicable PrimeCare device.
FusionHub License
PrimeCare is designed to scale and does not count towards FusionHub peer limits. Use as many PrimeCare devices with FusionHub as possible at no extra licensing cost.
InTouch
Remotely manage your devices with Peplink's zero-touch remote network management solution. Eliminating the need for traditional expensive OOBM or VPN licensing and infrastructure overheads.
Renew Anytime!
Peplink has just made it easier for you to get your devices covered. Pass your diagnostic report and you're set!
Peplink eStore
Peplink Authorized Reseller
PrimeCare Models
Affordable, Capable, Always Available.
Dual-cellular router built to provide unbreakable connectivity at an affordable price.
SpeedFusion
Hot Failover
SpeedFusion
WAN Smoothing
SpeedFusion
Bandwidth Bonding
Virtual WAN on VLAN
Balance 20X
✔️
✔️
✔️
✔️
Balance 310 5G
✔️ #
✔️ #
✔️ #
✔️
Balance 310 Fiber 5G
✔️ #
✔️ #
✔️ #
✔️
MAX BR1 Pro 5G
✔️ #
✔️ #
✔️ #
✔️
MAX BR1 Pro CAT-20
✔️ #
✔️ #
✔️ #
✔️
MAX BR2 Pro
✔️ #
✔️ #
✔️ #
✔️
MAX Transit Duo
✔️
✔️
✔️
✔️
MAX Transit Pro
✔️
✔️
✔️
✔️
MAX Transit Mini
✔️
✔️
✔️ *
MAX BR1 Mini (HW3)
✔️ @
✔️ @
✔️ *
✔️
MAX BR1 Mini Core (HW3)
✔️ @
✔️ @
✔️ *
✔️
MAX BR1 Mini M2M
✔️ @
✔️ @
✔️ *
✔️
UBR LTE
✔️
✔️
✔️
UBR Plus
✔️
✔️
✔️
✔️

@ Available with a feature pack add-on license without PrimeCare Subscription (MAX-BR1-MINI-LC-FP).
# Feature enabled by default for Firmware 8.4.0 or above
* Available for Firmware 8.4.0 or above

1) Is PrimeCare/+ the correct plan for my device?

If your device has a 'PRM' suffix in its product code. Then the correct corresponding Care plan for your device would be a PrimeCare/+ plan. If not, please explore our EssentialCare/EssentialCare+ plans.

Alternatively, you can visit our Peplink eStore, where you can search by Serial #, SKU, Product Name, or Keyword(s). Once searched, the available corresponding Care plans will then be displayed (as below).

2)  I only need a few features/services included in the PrimeCare plan. Can I select what I need and buy them individually?

To utilize features and services (i.e InControl 2, SpeedFusion, FusionHub, warranty etc) included in our PrimeCare subscription, a valid PrimeCare plan must be purchased. Renewal or purchase of individual features/services is not an available option.

3) Will my device lose all functionality if I do not renew my PrimeCare?

Network functionality and access to WebUI for configuration will remain available. However, other features including InControl 2, FusionHub licenses, SpeedFusion features* , and programmable LAN/WAN interface* , will be disabled without a valid PrimeCare subscription.
*For applicable models

4) Can I upgrade from a PrimeCare plan to a PrimeCare+ plan? If so, how will the pricing difference be handled?

Upgrades to your plan from PrimeCare to PrimeCare+ are available. The pricing will depend on the remaining period of your existing plan.

Less than 1 year remaining of standard warranty or existing Care plan:
– If the user purchases an additional Care+ plan, they can immediately enjoy the Care+ coverage for the whole plan period.
The remaining years of service is more than 1 year:
– Upon purchase of PrimeCare+, the user will have the option of paying the difference in pricing (on a pro-rata basis) to convert the existing PrimeCare subscription to PrimeCare+.

5) With the introduction of Care+ Plans. Are there any changes to the Advance Hardware Replacements (AHR) arrangement?

Advance Hardware Replacement (AHR) arrangements are valid for Care+ Plans only. This is whereby, the approved RMA cases are provided with a replacement unit prior to us receiving the defective unit.

For standard Care Plans, RMA replacement units will only be issued upon receiving the defective unit. AHR arrangements are not applicable.

If you have a faulty device that needs to be replaced, you can submit a ticket via Peplink's support ticket system.

Executive Summary

PrimeCare will include IC2, warranty with standard RMA, FusionHub license, SpeedFusion bonding. These features are not available as a separate purchase for PrimeCare devices.

PrimeCare is included in the first year, with the ability to continue afterwards via paid subscription.

If PrimeCare is not subscribed, the PrimeCare device will continue to work, minus the InControl access, FusionHub functionality, standard RMA, and PrimeCare software licenses.

PrimeCare Subscription Process

Device Compatibility

PrimeCare is a subscription service that is available for selected devices. These devices will have specific models with SKU numbers ending with -PRM to indicate compatibility with PrimeCare.

Interchangeability Between PrimeCare and Non-PrimeCare Devices / Services

PrimeCare devices and services are not interchangeable with non-PrimeCare devices and services. That is, PrimeCare devices will not be able to subscribe to normal InControl 2 subscriptions, extended warranties, or FusionHub licenses. Likewise, non-PrimeCare devices will not be able to subscribe to PrimeCare.

First Year of PrimeCare Included

The first year of PrimeCare is included in the purchase of any PrimeCare device. PrimeCare includes IC2, warranty, FusionHub license, SpeedFusion bonding. After the first year has passed, simply renew PrimeCare to remain in subscription and maintain access to these services.

After Expiration

To provide greater peace of mind, Peplink will grant a 14-day grace period for PrimeCare purchases after the date of subscription expiry. During the Grace Period, customers will be eligible to purchase PrimeCare for the expired device. The PrimeCare subscription begins on the day after the original warranty expiration date.

Between the 15th day and up to 2 years from the expiration date, re-entry into PrimeCare requires a Diagnostic Report to be submitted for testing. If passed, the Customer will be entitled to purchase PrimeCare again. The PrimeCare subscription date begins from the date of purchase.

If the Diagnostic Report is unavailable or failed, the Customer will only be entitled to purchase Out of Warranty Repair Service.

Out of Subscription Devices

If a PrimeCare device is not subscribed to PrimeCare, it will maintain networking functionality and remain configurable via the on-device Web UI. InControl access, FusionHub licenses, and PrimeCare software features for applicable devices such as SpeedFusion Bonding will be disabled. All other functionality will remain unaffected.

If a PrimeCare device is on a FusionHub when it goes out of subscription, it will still be able to connect to the FusionHub through SpeedFusion VPN, but not through SpeedFusion. In addition, the out-of-subscription PrimeCare device will count towards the FusionHub's peer limit. If the FusionHub was already at its device limit before the PrimeCare device went out of subscription, then the out-of-subscription PrimeCare device will disconnect with the FusionHub.

Components of PrimeCare

SpeedFusion and Feature-Activated Licenses: The terms and conditions for PrimeCare's SpeedFusion and software licenses are governed by the Peplink End User License Agreement (EULA) page. Please refer to it for full details. In addition to the terms stated by the EULA, PrimeCare-based licenses only function while the device is subscribed to PrimeCare. When a device goes out of PrimeCare subscription, the related SpeedFusion and feature-activated licenses for applicable devices will no longer function.

InControl Subscription: PrimeCare includes a subscription to InControl. For PrimeCare, the terms of access to InControl are identical to the standalone InControl Subscription Terms and Conditions. Please refer to it for full details.

Warranty Service: PrimeCare offers Standard Extended Hardware Warranty as detailed in the Warranty, Support & Return Policies page. Please refer to that document for full details. This warranty service includes Standard RMA service as outlined by the "Standard RMA" section of the Warranty, Support & Return Policies page. PrimeCare does not include Advance Hardware Replacement service.

FusionHub Licence: Devices under PrimeCare can connect to any FusionHub without counting towards its peer limit. Please note that although the peer limitation has been removed, the throughput limitation of each FusionHub remains unchanged. For example, FusionHub Essential supports 100Mbps of throughput regardless of how many peer devices you connect to it. Please keep this in mind when designing FusionHub deployments using PrimeCare devices.