Quálitas Seguros, one of the leading auto insurance companies in Mexico, serves over 4 million clients in over 500 locations nationwide. In recent years, their expanding operations have suffered network downtime within branches. They turned to Peplink Partner Connectivity Solutions for a new network infrastructure capable of supporting their day-to-day applications.
Challenge
Quálitas Seguros operates within a client-service environment, requiring the service of physical offices all over the country. Despite fixed line connectivity in all offices, their network was still vulnerable to incidents and interruptions.
They needed an updated network infrastructure that would provide each branch with more connection stability. The other challenge Quálitas Seguros faced was the scalability of their network setup. They wanted the capability to easily add technologies and applications when needed.
Solution
With these requirements in mind, Quálitas Seguros selected Peplink's portfolio for their branches. With the help of Peplink partner Connectivity Solutions, they were able to take advantage of Peplink's vast selection. They deployed the following to approximately 140 sales and operations offices nationwide.
2 Balance 2500s were installed in the headquarters in high availability mode. Balance 1350s were stationed in larger branches, while up to 90 Balance 305s and around 33 Balance 210s were situated in smaller branches, along with Balance 30 LTEs and Balance 20X routers.
Connectivity Solutions was able to configure the entire network using InControl 2. Throughout the network, Peplink devices were connected to dual MPLS lines and one best-effort connection. This best-effort connection serves as an on-demand network service that would allow the transmission of data in the event the MPLS lines are down.
Result
The combination of Connectivity Solution's experience and knowledge, InControl 2's simple platform, and Peplink's deployment flexibility and affordability made this the perfect solution for Quálitas Seguros. They especially valued Peplink's innovative devices.
Deploying Peplink allowed Quálitas Seguros to benefit from Bandwidth Bonding, combining the MPLS links. WAN Smoothing has also been used regularly for important annual meetings with general management. After this deployment, Quálitas Seguros reported an average uptime of 99.27% for the entire network, with 0.73% heavily due to electrical problems.
Additionally, since the need for best-effort links are reduced, there is less expenditure on these. Juan Ramón Zepeda, one of the Quálitas Seguros engineers, said, "We had excellent feedback as our failures have greatly diminished. Which translates directly into a successful user experience."
Simultaneously, InControl 2 helped them monitor operations 24/7. The customized dashboards made it easier for Quálitas Seguros to oversee the overall networks, as well as detailed information for each branch. If there happens to be occurrences with network downtime, they are now able to detect the carrier, reason, and time of impact.
Deployment
Deployed in the headquarters
Installed in high availability mode for redundancy
High capacity to support Quálitas Seguros' large number of users
Installed in larger branches
Uses Bandwidth Bonding to bond double MPLS links
Supports up to 5000 users in each branch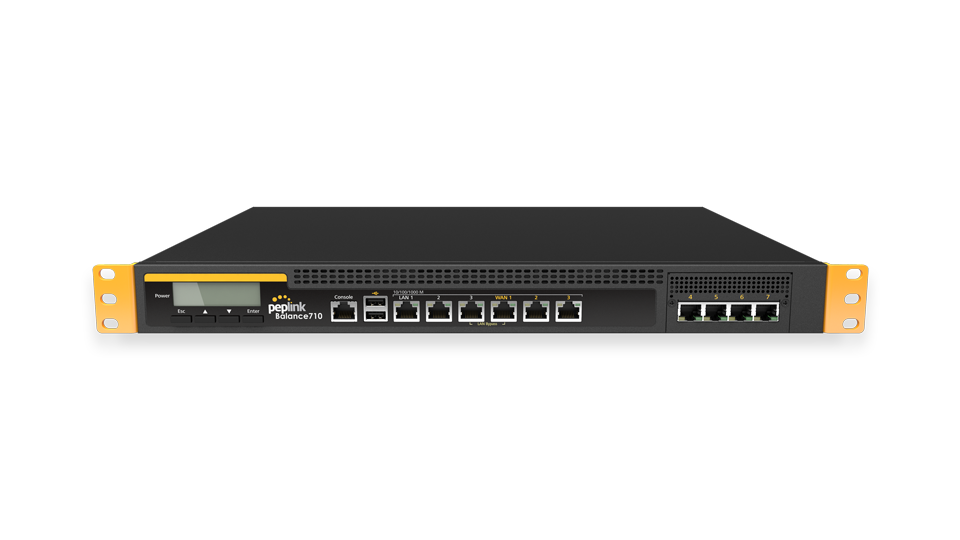 Established in branch locations
Enables SpeedFusion technologies such as Bandwidth Bonding
Forms an unbreakable VPN bond for data transmission
Up to 90 routers deployed across branches
Also supports Bandwidth Bonding
Maximum 1GB throughput for day-to-day operations
Around 33 devices installed in offices
Combines MPLS links for larger bandwidth
Small form factor makes it good for smaller offices
Placed in 3 branches
Opens up opportunity for cellular links
Embedded LTE Failover for resiliency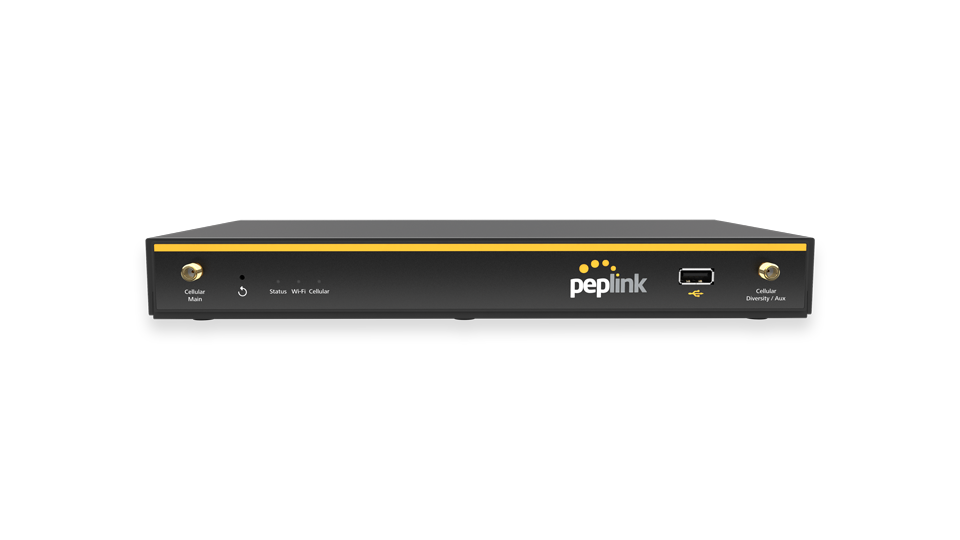 Half a dozen situated in varying sites
Provides the potential use for LTE connectivity
Futureproof design with interchangeable modules