From semi or even fully autonomous smart warehouse operations to delivery robots and patrol robots, everything depends on connectivity. Peplink's versatile devices plus unmatchable technology means no critical moment is ever lost.
What are the biggest challenges?
Limited Connectivity
Cellular connectivity was a must, but it had to be flexible enough to support multiple carriers.
Size
Matters
System builders often have a hard time selecting appropriate hardware that can integrate into tight spaces with weight limitations.
Certified Ruggedness
Industrial and robotic equipment are often exposed to some of the most extreme forms of vibration and weather conditions.
24/7
Control
With 24/7 data transmission comes the need for 24/7 control. Network Admins need to be able to access the network at anytime and monitor the statuses in order to run effectively.
SIM Management
The ability to manage SIMs remotely, or via an eSIM would give ultimate flexibility in carrier choices.
The Big Picture
Featured Products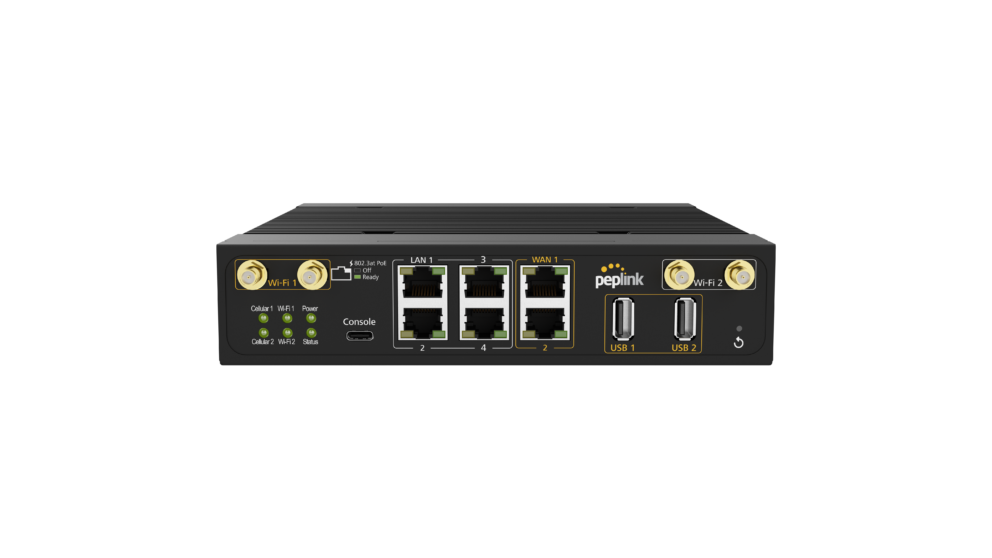 Connected to compatible models
Adds a 5G failover connection
Compact form factor for portability
Installed in high availability mode for redundancy
Deployed in the headquarters
High capacity to support large number of users
SpeedFusion™ Bandwidth Bonding
Turns Your Multiple Connections Into a Single Bonded Connection
With MAX cellular routers, you can stream video and quickly transfer large files in remote areas with poor connectivity. SpeedFusion technology makes this possible by bonding the bandwidth of multiple cellular services. In addition to 3G/4G LTE connections, you can also add VSAT and land lines into your SpeedFusion tunnel.