Luxury yachts have long been at the forefront of providing comfort and at sea. Accommodating up to a dozen guests and half a dozen crew, MY PARADIS has five luxurious staterooms to offer onboard leisure. To ensure top-tier entertainment, MY PARADIS is looking for network connectivity of only the same quality – quality that 5G is ready to exceed, even at sea.
Challenge
MY PARADIS' network was originally dependent on LTE connectivity. Since this superyacht travels across the Mediterranean, reliable connectivity is crucial. The captain of MY PARADIS wanted a network solution that would allow his guests to stream on their devices while onboard and away from shorelines. With this in mind, he sought to upgrade the existing installation to enable 5G service while at sea.
Solution
After looking into possible solutions, MY PARADIS found their upgrade, a Peplink deployment, with SeaSatCom. On board MY PARADIS, they installed a MAX HD2 MBX 5G. With dual 5G modems and up to 4 SIM cards, the superyacht is able to rely on multiple cellular carriers with 5G SIMs provided by SeaSatCom.
In one of the superyacht's domes, they attached Peplink's Maritime 20G antennas and a Mobility 40G. These 5G-ready antennas were added to increase 5G signal strength and minimize interference while away from shorelines. Perfect for the Mediterranean, these antennas also come in IP68 and UV proof enclosures.
To tie this deployment altogether, SeaSatCom reinforced the 5G connectivity by implementing SpeedFusion. SpeedFusion's Bandwidth Bonding aggregates the multiple 5G connections present through the MAX HD2 MBX 5G into one large-bandwidth link.
Result
Thanks to this new deployment, MY PARADIS is equipped with limitless 5G and full coverage in the Mediterranean. The aggregated bandwidth supported by SpeedFusion gives the superyacht onboard streaming capabilities.
With the pairing of Peplink's devices and the 5G-capable SIMs provided by SeaSatCom, MY PARADIS is ready for simultaneous streaming and seamless network usage at sea.
Deployment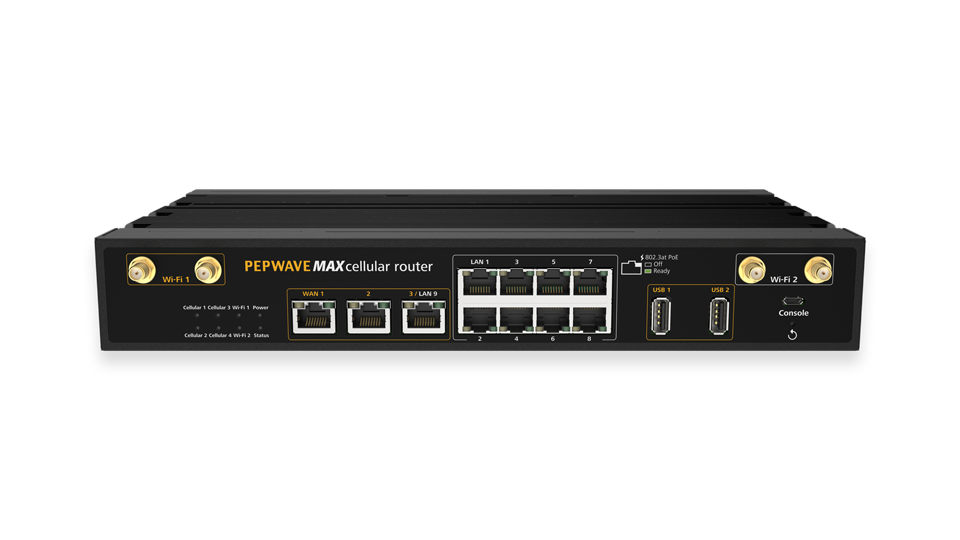 Deployed to the superyacht
Dual 5G modems for multiple carrier connectivity
Enables SpeedFusion technologies for smooth streaming
Attached to the MAX HD2 MBX 5G
7dBi high-gain antenna to strengthen 5G connection
IP68 rated and UV proof enclosure for varied weather conditions
Attached to the MAX HD2 MBX 5G
5G-ready and high-gain for less interference
Enclosure ready to withstand diverse weather