A leading Philippine TV Network, NET25, partnered with Northview Solutions to achieve an uninterrupted and smooth broadcasting stream for the highly anticipated New Year's Countdown in the Philippines. This was made possible by using Peplink devices to have access to fast internet connections, in order to transmit the live broadcast event to the NET25 headquarters.
Challenge
This event took place at the Philippine Arena, the premier event venue in the Philippines, situated in the North of Manila. From a technical standpoint, implementing a temporary MPLS connection wasn't exactly practical. To make things even more difficult, the nearest cellular towers were highly congested due to the area being densely populated, with a high number of participants and users residing at the location of the event.
These factors posed a huge challenge to their broadcasting service and almost jeopardized the entire live stream. What NET25 required was a feasible and efficient solution for achieving fast and reliable internet connectivity. They needed this to transmit the live broadcast over to their HQ, both in real-time and without any interruptions.
Solution
Northview Solutions demolished these obstacles by deploying Peplink devices to create an extremely stable and reliable network. Northview Solutions installed a Balance 580X, MAX HD2, and Starlink dish in the arena. These devices equipped NET25 with multiple internet connections and provided them with the chance to obtain consistent coverage over a broad area and ensure stable network performance.
The dual cellular MAX HD2 and the Starlink dish were absolutely crucial to this setup as it enabled them to resolve the traffic congestion issues at the cell towers, by utilizing multiple carriers and satellite connectivity. The multi-WAN connectivity was a viable replacement for MPLS connections.
A Balance 380X was deployed in their master control room at their HQ, while a Balance 580 was installed at the broadcasting center to create an unbreakable network. Integrating these routers into the network infrastructure was ideal as it guaranteed a powerful and versatile network.
Result
With this highly advanced and state-of-the-art Peplink network infrastructure, NET25 was successful in creating an unbreakable VPN tunnel, becoming the first major Philippine TV Network to implement IPNG (IP News Gathering) in a major event. This helped to achieve a flawless live stream with extremely low latency and exceptional video quality. Additionally, our SpeedFusion technologies, especially WAN Smoothing and Bandwidth Bonding, allowed for virtually zero disruptions in the live stream and for higher bandwidth throughput.
Deployment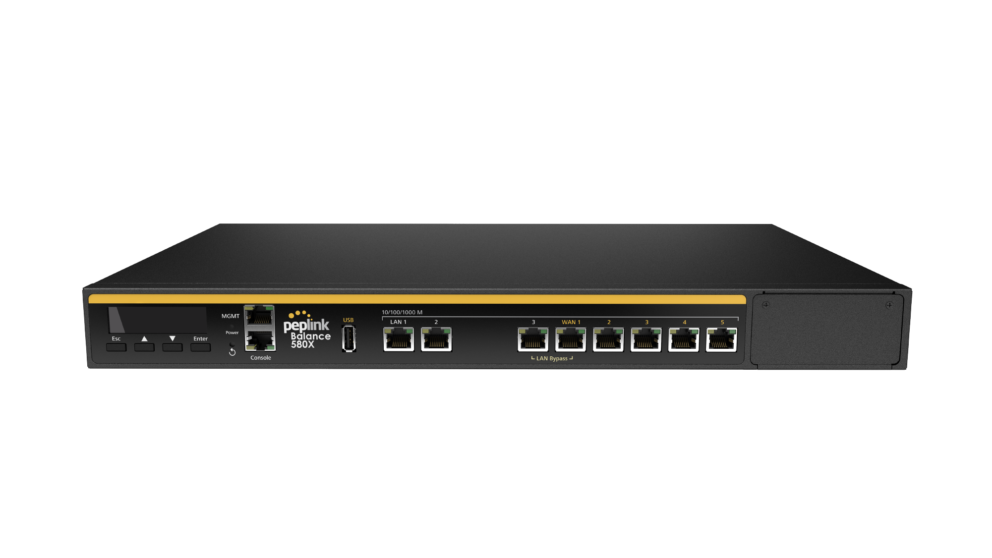 Installed on-site at the arena
Network failover for network resilience
More practical and efficient compared to setting up an MPLS connection
Installed on-site at the arena
Multi-WAN dual-cellular router to increase broadcasting speeds and reliability
Enables Bandwidth Bonding and WAN Smoothing to enhance broadcasting connectivity
Installed at NET25 HQ
SpeedFusion is capable of supercharging your broadcasting network
Additional cellular connection with the FlexModule Mini to increase network resilience
Installed at the broadcasting center
Load balancing across connections for traffic efficiency
Maximizes multiple WANs