You will be recognized as an expert at making product recommendations, troubleshooting Peplink deployments and providing skilled tier-2 technical support. You will get the latest scoop on our products, and have an important say in our product creation process. Peplink certification is more than just about passing a test, it is about joining an elite community.
Number of Benefits
Recognition
Expertise
Opportunity
Program Objectives
To acquire a deep understanding of Peplink products and their key competitive advantages.
---
To gain the ability to provide recommendations on which Peplink products and solutions to deploy.
Prerequisites
Knowledge of how each network device (Router, AP, Device controller) functions.
---
Experience in building commercial-grade networks.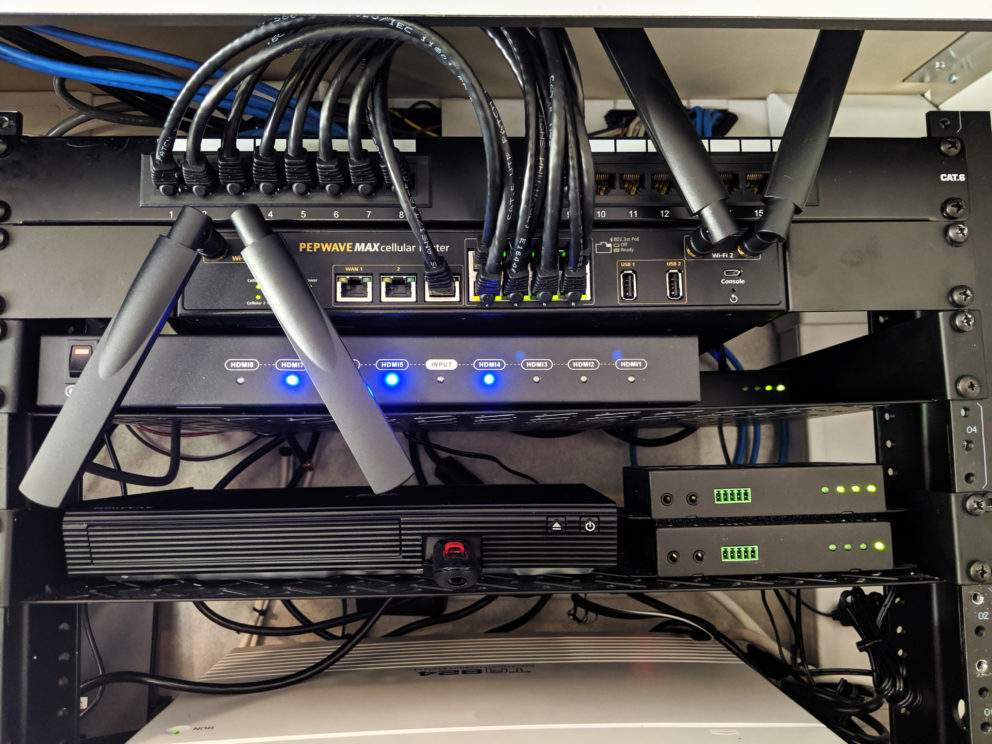 Required Reading
Peplink.com website.
---
Partner Pavilion product data sheets.
---
Peplink Online PCE Training Modules.
---
PCE Examination Details
| | PCE Exam |
| --- | --- |
| Format | Multiple Choice Exam |
| Topics | Understanding SD-WAN, Peplink SpeedFusion VPN/SpeedFusion Technology , Balance / MAX / Pepxim Features, Cloud-Based Networking, InControl2 Cloud & Virtual Appliance, FusionHub |
| Length | 50 questions |
| Completion Time | 150 minutes |
| Certification Period | 2 years |
| Passing Mark | 70% |
| Cost | USD$150 |
The aim of this course is to allow partners to select, install, and operate Peplink equipment in a maritime environment to get the best out of Peplink's hardware and software offerings.

Sessions cover:

Selecting the equipment – this session will provide information on how to get the best out of Peplink equipment in the difficult marine environment.
Installing the equipment– topics to cover would include things like router and antenna placement, cable types and lengths, Wi-Fi AP locations for coverage (for example, vessels made of carbon fiber need lots of APs, fiberglass yachts need less).
Optimizing the equipment– this session covers the services like SpeedFusion, SpeedFusion Cloud (TotalFusion) and SIMCloud and how to integrate them within the maritime space.

Prerequisites

Passed in PCE and still in the certification period

Required Reading

Peplink.com website and forum
Product datasheets
Best Practice Guide for Maritime Peplink Certified Engineer (mPCE)

Maritime PCE Examination Details

| | |
| --- | --- |
| | Maritime PCE Exam |
| Format | Online Exam |
| Topics | Best Practice Guide for mPCE |
| Length | 25 MC questions (50%) + 1 long question (50%) |
| Completion Time | 60 minutes |
| Certification Period | 2 years |
| Passing Mark | 70% |
| Cost | USD$150 |
| Prerequisite | Passed in PCE and still in the certification period |

Logging in 

How do I reach the training portal?

You can reach our training portal at training.peplink.com.

 

How do I login?

You can log in using your Partner Pavilion password, if you have forgotten yours, please click here.

 

What if my login doesn't work?

The training portal and Partner Pavilion share the same login, if you can login to the partner pavilion, you should be able to login to training.peplink.com. If you cannot login, or do not have a Partner Pavilion account, please send an email to [email protected].

 

Studying the course material

I am unable to open course modules.

We have built and tested our framework with Chrome, so you will have the greatest chance of success with that browser.

 

What is that bar on the left of the course?

The bar on the left of the course is another system artifact. Once again, you can safely ignore it and focus on the course content.

 

I'm ready to take the exam. Now what?

PCE Exam: Access to the PCE Certification Exam page, select the track that you'd like to take, then click the "enroll me" button to continue the process.

PCSS Exam: Access to the PCSS Certification Exam page, then click the "enroll me" button to continue the process

 

My certification is about to expire, so I need to retake the exam. Will I still need to pay the $150 examination fee?

No you do not. The $150 exam fee will be waived for partners who are renewing their certification exam.

 

Taking the exam

What happens when I flag a question?

The are two uses for the flag feature: as a bookmark and as a means of feedback. If you are unsure of the answer to a question, you could flag the question and come back to it later on. If you finish your attempt with flagged questions, we will be able to see which questions you have flagged. You can use this feature as a way to indicate questions you feel are not fair. We will look at the flagged questions and make revisions if needed.

 

Is this test open book?

You are free to use any resources to help you answer the test questions. However, please bear in mind that you only have 100 minutes to complete the test. 

 

What happens if my computer crashes during the exam?

If you experience a crash during an examination attempt, you can continue the attempt on another computer. Simply log in and select the exam that you are taking to continue your attempt. Please bear in mind that the timer will keep on running while your computer is down. That is, if your computer crashes 10 minutes into your attempt, and it took 10 minutes to restart it, you would have 80 minutes remaining.

 

Can I take the test on a tablet device? 

We have tried the test on iOS and Android, both of them work perfectly. However, we cannot guarantee that the results will be pretty.

 

What if I fail the exam?

You have our condolences. You will be able to try again in 2 months time. However, each attempt costs USD$150, so please be sure to study the training material!

 

Getting the certificate

I have passed the Certification Exam, how do I obtain my certificate?

Congratulations! You can obtain your certificate by clicking "Obtain your certificate". On that page, you simply need to press the "Get your certificate". From there, you can either print the result or save the PDF.

 

How long will I be able to retrieve my certificate?

You will be able to obtain your certificate any time in the future. However, we highly recommend that you save a copy of the PDF on your computer just to be safe.

 

Someone has sent me the PDF of their Certificate. How do I verify that it is valid?

Simply email the name of the certificate recipient, their date of completion, and the verification code found near the bottom of the certificate. We will then reply, confirming or denying the certificate's validity.