A global container transportation company with over 200 sites was actively seeking a hardware and ecosystem refresh for their outdated network so that they could interlink all remote sites to the HQ effectively without any downtime.
Challenge
In the container transportation industry, time equals money. Companies are beginning to adapt and learn about automation or remote-controlled methods in order to optimize their operations efficiency. This means everyday tasks like loading/unloading vessels and reorganizing containers become increasingly dependent on a good network.
Previously, this transportation company was using a fixed MPLS line which was linked to quay cranes to provide connectivity. Port side Wi-Fi WAN was used as a backup, which was never really reliable due to weak Wi-Fi signals, and even dead spots caused by interference from metallic objects. This would demand more human intervention to continue with the task.
Solution
Peplink worked together with the transportation company's IT department to design a thorough SD-WAN solution consisting of the MAX Transit Duo Pro router which supports multiple WANs to provide a truly uninterrupted VPN connection.

With the new addition of LTE, the network connectivity was able to cover the entire dock area. This created new opportunities to take on increased cargo volume as the increased bandwidth kept the terminal operating system and container handling equipment connected.
All their existing wireless systems such as their VoIP system were linked via Wi-Fi directly to the MAX Transit Duo Pro without the need for further complicated AP installations. A Peplink 8-Port Rugged SD Switch was introduced to interconnect all wired systems, such as the remote monitoring system and motion sensors, back to the MAX Transit Duo Pro.

With SpeedFusion VPN over MPLS and LTE, the MAX Transit Duo Pro kept everything connected and under full control at all times.
Result
The versatility of these Peplink solutions meant controlling the core of their business, container logistics, could be carried out without connectivity downtime. They were able to continue business procedures, such as remote crane operations and then receive machine insights such as load-bearing, crane tension, and container positioning back to the server room for 24/7 monitoring and insights.
After this successful rapid deployment, the company was able to utilize the full scope of Peplink's ecosystem via the user-friendly cloud-based management platform, InControl 2. Taking advantage of the additional LTE modem by setting up SpeedFusion Bandwidth Bonding, was a breeze, as both connections could be combined into one large bandwidth tunnel, allowing data transmission locally and back to the HQ without interruptions.
Deployment
Deployed at every site
Dual-cellular device capable of SpeedFusion Hot Failover from MPLS to LTE
Rugged metal enclosure with wide operating temperature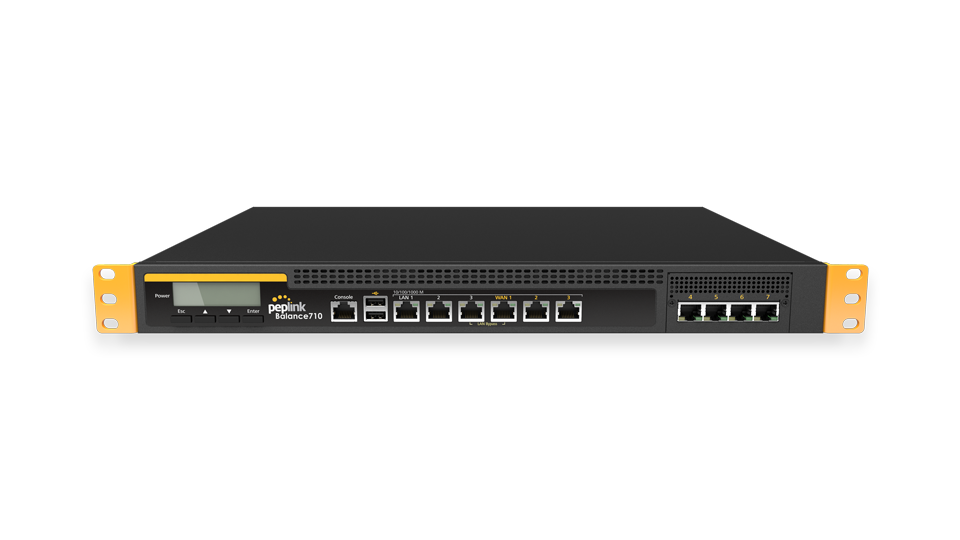 Installed at the HQ
Aggregate up to 7 links into one mega-bandwidth channel
Create a SpeedFusion VPN tunnel with over 200 sites
Connected directly to the MAX Transit Duo Pro
Fanless design and wide temperature range for industrial use
OOBM management for local and remote management