The Wi-Fi World Congress is the premier Wi-Fi technology event with presentation halls and representatives from all over the industry.
Peplink Gold Partner, Event WiFi, was asked to be the official Wi-Fi supplier for the Congress. With support from FrontierUK, they supplied a resilient and reliable network across the 3-day event.
Where else would Wi-Fi quality be more important than an international Wi-Fi Congress?
Challenge
Event organizer, Wi-Fi Now, needed a reliable source of connectivity for their event in Brighton, UK.
The venue already provided Wi-Fi, but like many venues, it was not fit for event-scale usage. The hotel infrastructure was quite old and relied on a single internet connection with no backup.
The event hosted dozens of stands across multiple rooms, with vendors showcasing their company's latest Wi-Fi innovations, the amount of RF interference was very high.
Without a solid network to draw from, Vendor demonstrations wouldn't be able to work to their full potential.
A fast and resilient network is paramount in running a successful event like this.
Solution
With support from FrontierUK, Event WiFi, deployed Transit Duo Pros around the hotel, utilizing their dual cellular modems and Wi-Fi 6 capability.
FusionSIM, a technology unique to Peplink, allowed the organizers to assign SIMs to the different cellular modems around the hotel without needing to have physical SIM cards in the device itself.
In the event that an issue with a particular carrier occurs, FusionSIM can use its predefined rules to allocate new SIMs as necessary.
Event WiFi also provided an additional WAN using a BR2 Pro placed in the hotel. They then distributed the network by using a wireless backhaul solution, and connected it to the Transit WANs to give it an extra internet feed.
And last but not least, the hotel's existing in-house Wi-Fi also supplemented the network via Peplink's WiFi as WAN feature.
This totalled to 4 concurrent WANs supplying connectivity to the entire event.
With the help of SpeedFusion and efficient network management, the different WANs were combined into a single supercharged network.
Wi-Fi 6 ensured the network can support a large amount of concurrent users throughout the event. This setup was designed to eliminate single points of failure while maximizing throughput.
Result
The Wi-Fi World Congress's Wi-Fi remained consistent throughout the entire 3-day event, despite the challenging environment from the high levels of Wi-Fi interference.
Participants were able to join talks, workshops, and training seminars, all the while enjoying fast and consistent connectivity.
Deployment
Deployed around the hotel
Dual-LTE router for extra redundancy
Wi-Fi 6 support
Built for mobile/temporary deployments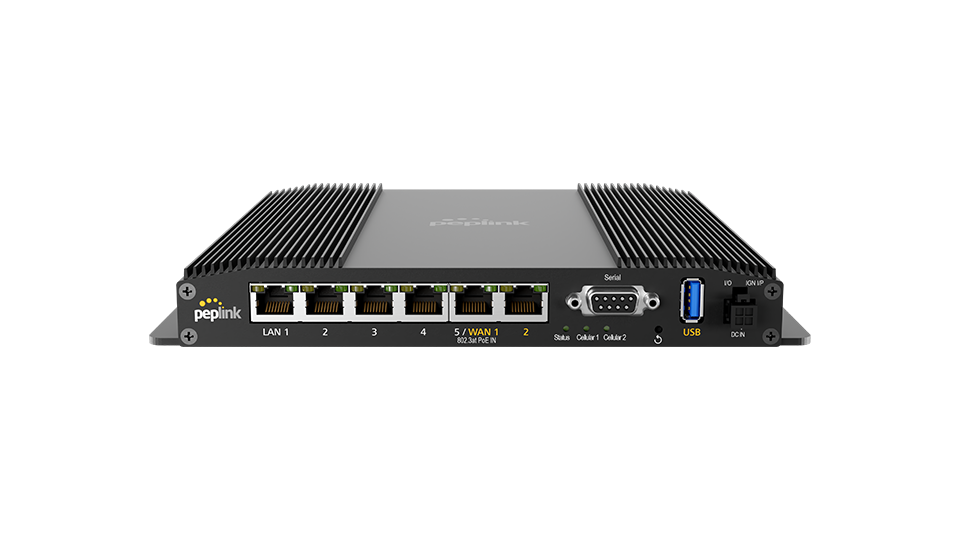 Supplemented Transit WANs for more bandwidth and redundancy
Dual 5G cellular modem
High bandwidth and processing power
FusionSIM
Enables eSIM management
Automatically swap SIMs in the case of outages
Easy management of numerous devices from afar