Conrad Shipyard is a Boutique Luxury Shipyard specializing in building high quality, class approved luxury yachts ranging from 24 to 100 meters in length.
Challenge
Conrad Shipyard's largest and most luxurious yacht, the C144s ACE, is equipped with traditional VSAT and Starlink, in addition to normal cellular tech. The Captain needed a device that could serve as the central unit of the network, as well as manage all the network traffic and other WAN connections on board.
Solution
In search of a maritime network solution, they reached out to ACO Solutions, a local ISP, System Integrator and a long-term Peplink Partner. After an in-depth analysis of their needs, they found the BR2 Pro to be the best fit for the job.
With how unreliable connectivity at sea can be, having multiple connections is necessary for a stable network. As the central hub, the BR2 Pro bonds and delegates network traffic through different connections for better network efficiency. Specific connections are also designated as backups. If the main connection goes dark, the backup fails over instantly, making sure they won't be stranded at sea without access to the internet.
With the help of InControl, users can track the yacht's GPS location and manage the entire network on the yacht remotely with ease. This allows technicians to solve network issues without the need to be physically present.
Result
Thanks to Peplink and ACO solutions, switching between 5G, marina Wi-Fi, VSAT and Starlink is now seamless, all while the connection stays stable. Passengers and the ship's crew can count on fast and secure internet at any distance from the shore.
Regardless of which WAN source has coverage at the moment, Peplink aims to bring you supercharged connectivity.
Deployment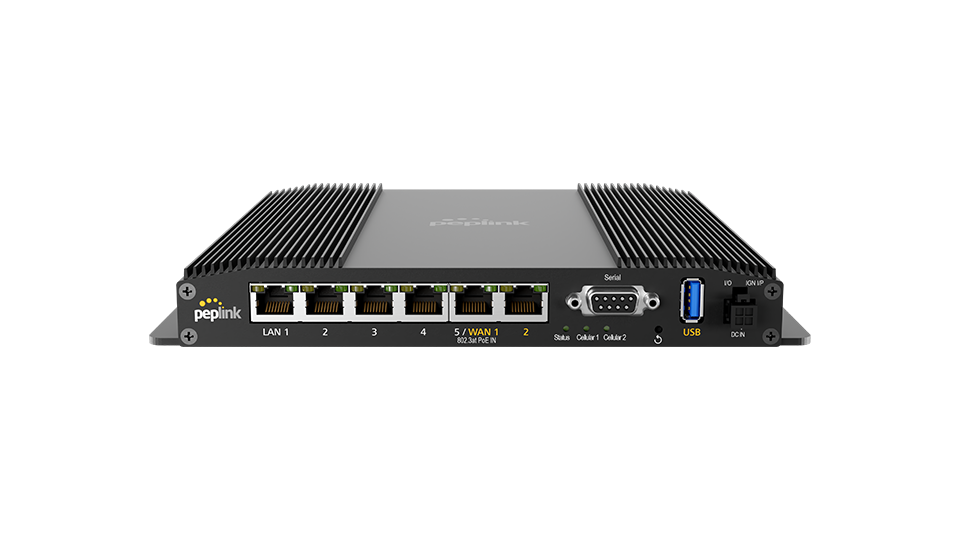 Dual 5G cellular modem
Consolidates VSAT, Starlink and 5G connections into one network
Certified for deployments on vehicles