AP One
Rugged
Case Durable • Price Unbeatable
The AP One Rugged is made for times
where you need Wi-Fi in
extreme environments

.

Its tough exterior allows for smooth operation in -40°F/-40°C to 149°F/65°C environments.
Power the device normally through Power over Ethernet for less cable management, or an industrial microfit connector for a secure and durable power option.
It's resistant to shock, vibrations and electromagnetic waves with the certifications to prove it.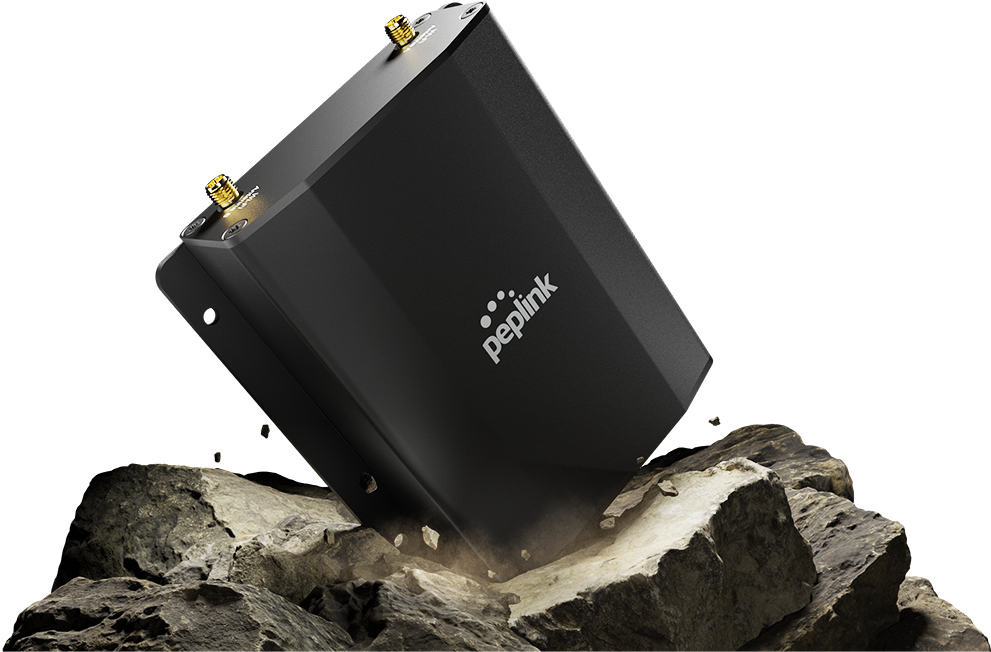 The DIN rail mount system allows for flexible deployment, no matter if it's on a wall, on a pole or on the ceiling.
Take full control of your network
This isn't just your everyday access point. With Wi-Fi mesh support, you can eliminate blindspots in your network, and easily control all your devices with InControl 2.
Ethernet available whenever you need it
It's not just limited to simply providing Wi-Fi either. Boost your devices with wired connections through its 3 GE ports. Having options gives you the power to deploy however you want.
Ports and Connections
Network
Bridge Mode
Router (NAT) Mode
Mesh
Wireless Distribution System (WDS)
Support for PPPoE, Static IP, DHCP
Management VLAN
Spanning Tree Protocol
Radio
Multiple SSID
Auto Channel Selection
Transmit Power Adjustment
Neighbor AP Detection
AP Security
Open
WPA/WPA2/WPA3-Personal
WPA/WPA2-Enterprise
Device Management
Web Administrative Interface
InControl Cloud Management
Peplink AP Controller
SNMP v1, v2c and v3
Client Management
Per SSID

VLAN with QoS (802.1p/802.1q)
Bandwidth Control
MAC Address Filtering
Layer 2 Client Isolation
Limit on Max. Number of Clients
Per Client
VLAN with RADIUS
VLAN with VLAN
Pool Bandwidth Control
Multicast Filter
IGMP Snooping/Multicast Enhancement
Captive Portal
by InControl

| Product Code | Name | Description |
| --- | --- | --- |
| APO-AC-RUG | AP One Rugged | Wi-Fi 5 2x2 MIMO Access Point |

"Fantastic access points with seamless device handoff. Works best with a Peplink router. Highly recommended."

– Ecommerce Customer Feedback

"Easy to set up. Very powerful unit. Does the job very well."

– Ecommerce Customer Feedback

| | |
| --- | --- |
| Product Code | Description |
| SVL-413 | EssentialCare (1-Year) for AP One Rugged |
| SVL-513 | EssentialCare (2-Year) for AP One Rugged |
| ACW-DIN-BR1-MINI | DIN Rail Mount for BR1 Mini / AP One Rugged |
| ECP-A-1Y | EssentialCare+ A (1-Year) |
| ECP-A-2Y | EssentialCare+ A (2-Year) |
| ECP-A-4Y | EssentialCare+ A (4-Year) |

AP One Rugged

AP One Rugged
12V2A Power Supply (ACW-632)
2 x Wi-Fi Antenna (ACW-342)