What do you do when your business' entire logistics operation relies on one expensive, but inflexible connection? Well, you don't need to experience it to find out, because an American logistics company can answer this for you. With over 45 locations across the nation that sum up to a total of 14 million square ft. of facilities, this 3rd-party logistics company is one of the largest in the United States.
No Room for Cutting Some Slack
A branch network connecting all warehouses is crucial for this company as this is what makes their communication and operations possible. Knowing this, the logistics company invested in an MPLS network for all warehouses, which cost them thousands of dollars each month.
On top of the logistics company wanting to reduce costs, they sought a new connectivity solution due to the inflexibility of this MPLS network. They wanted a replacement solution that can bridge all the warehouses together using multiple ISP links.
While scouting for a replacement, they discovered that a lot of their options require a system integrator for setup and maintenance, which would just add onto the costs. And if not due to additional labor, other solutions required an excessive amount of devices to be deployed due to each device's limited functionality.
Time to Cut Their Losses
Fortunately, this company discovered Peplink's Balance series and decided to give these enterprise SD-WAN routers a try. At the headquarters, 2 Balance 710s were installed in high availability mode, while a Balance 380 was deployed to each warehouse branch.
A SpeedFusion network was formed amongst all the devices using multiple ISPs. All devices were installed and configured in-house using InControl 2, eliminating the need for a 3rd-party system integrator and minimizing truck rolls.
Cutting Costs without Cutting Corners
Thanks to this setup replacing their MPLS network, this logistics company is able to monitor their network with ease. Furthermore, they can maximize the connectivity brought by multiple low-cost ISPs, significantly reducing their recurring costs by over 50%.
Additionally, their branch network is secured by SpeedFusion VPN and allows for SpeedFusion technologies such as Hot Failover. Helping the logistics company realize 100% network uptime, this technology seamlessly switches ongoing traffic to a healthy connection once service failures are detected.
Deployment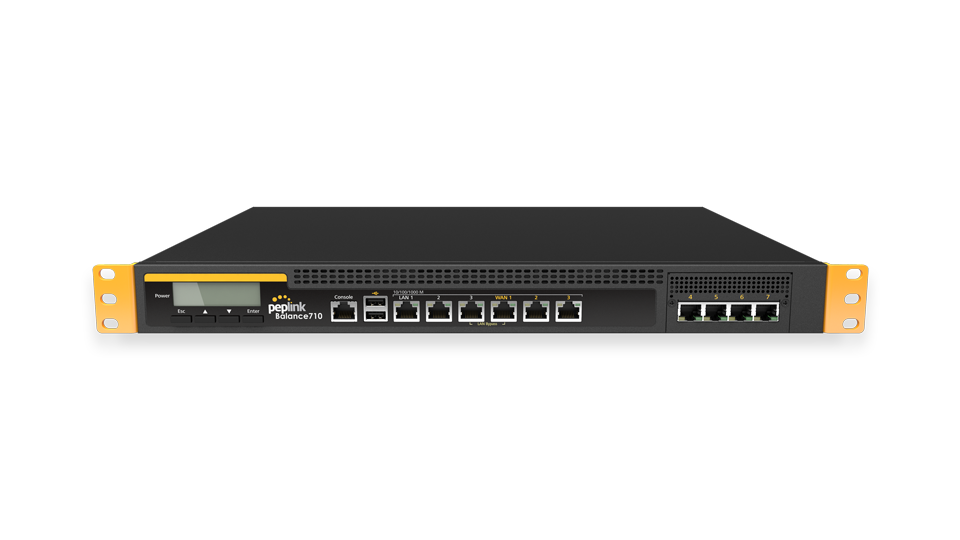 Deployed to the headquarters in High Availability mode
Activates SpeedFusion's Hot Failover to avoid network downtime
Aggregates bandwidth speeds for faster connection
Installed in each warehouse branch
Supported by InControl 2 for configuration and device management across all branches
Simple installation avoiding third-party installation costs