Mission of Mercy is a community-based organization supporting those uninsured and under-insured with free healthcare. With locations in Arizona, Maryland, Pennsylvania, and Texas, they required dependable access and secure VPN connections between their offices and mobile health clinics.
Challenge
Part of Mission of Mercy's healthcare operations is their mobile health clinics, servicing those who are hindered by resources such as time and money. With 70% of their patients having at least one serious chronic condition, their services are seen as mission-critical.
Accessing the organization's database for patient care and follow-up has always been one of the gravest concerns as there is trouble in communications between the mobile clinics and offices across different states. After extensive research, the Mission of Mercy turned to Peplink partner West Networks to improve access of data between locations without compromising quality.
Solution
Peter West of West Networks designed and implemented a mobile communications system capable of transmitting patient records and essential data. West Networks deployed MAX HD2 routers at the mobile health clinics' coaches, while a Balance 710 was installed at the organization's data center.
Together, they formed unbreakable VPN connections and enabled SpeedFusion technologies such as Bandwidth Bonding to deliver maximum bandwidth and stability in areas where cellular coverage is poor. And when the mobile health clinics are situated in locations with Wi-Fi, the MAX HD2's Wi-Fi as WAN feature provides the vehicles with equally reliable access.
Result
With this new setup in place, Mission of Mercy are ensured 24/7 real-time access to electronic medical records, along with centralized data and access controls compliant with the HIPAA standard. All mobile health clinics can remotely access vital information and seamlessly communicate using VoIP.
Deployment
Deployed in each mobile health clinic
Dual embedded cellular modems and 4-port GE switch to reduce clutter
Wi-Fi as WAN feature allows clinics to use public Wi-Fi when available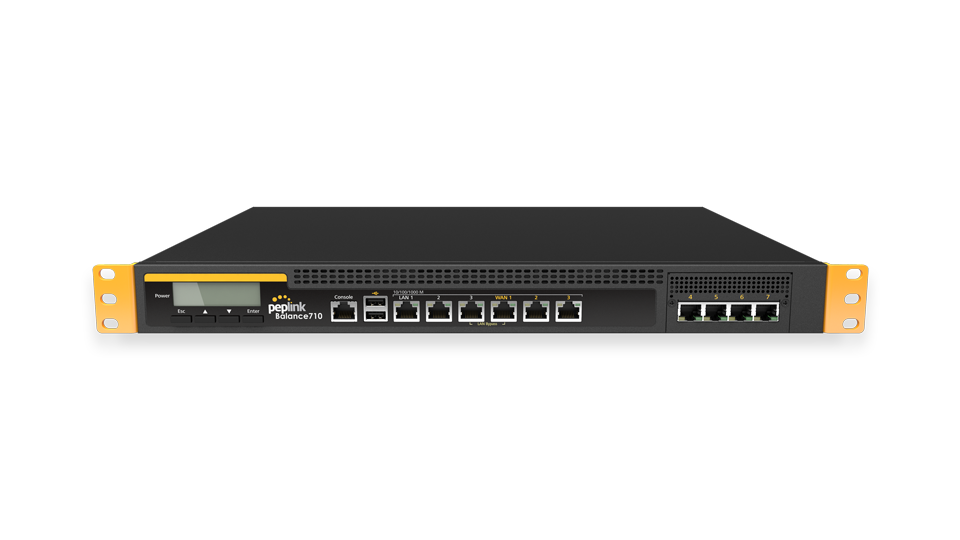 Established in organization's data center
Enables SpeedFusion technologies such as Bandwidth Bonding
Forms unbreakable VPN connection for secure transmission of confidential data