CAT-20
BR1 Pro
Here LTE gets Sonic.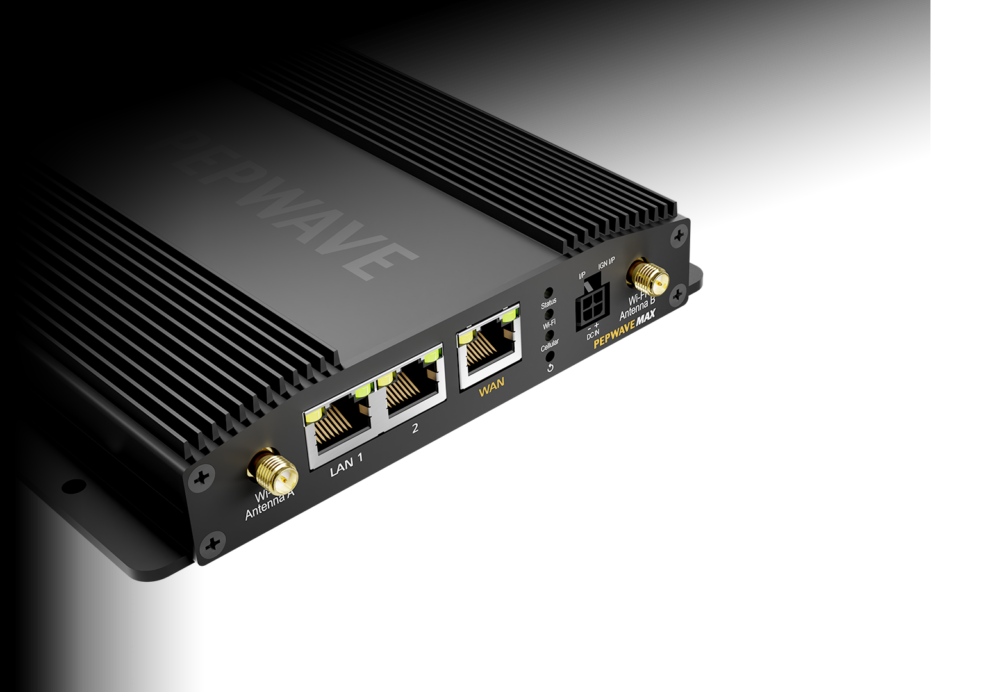 Wi-Fi just got better
Connect multiple devices simultaneously, and experience faster throughput speeds and better bandwidth congestion with the latest Wi-Fi 6, all with less interference.
SpeedFusion Ready
Enable the endless possibilities of SpeedFusion technology just by simply connecting to SpeedFusion Cloud from wherever you are.
Performance Boost
The BR1 Pro has been boosted with a CAT-20 modem which can achieve speeds of up to 800% faster than the original BR1 Pro.
Hardcore Capabilities
The BR1 Pro comes equipped with a 2.5Gbps Ethernet port, making it compatible for your network devices to run at their designated speeds without limitations.
Deploy Anywhere
Certified toughness and wide operating temperatures mean you can just deploy, forget, and enjoy the benefits.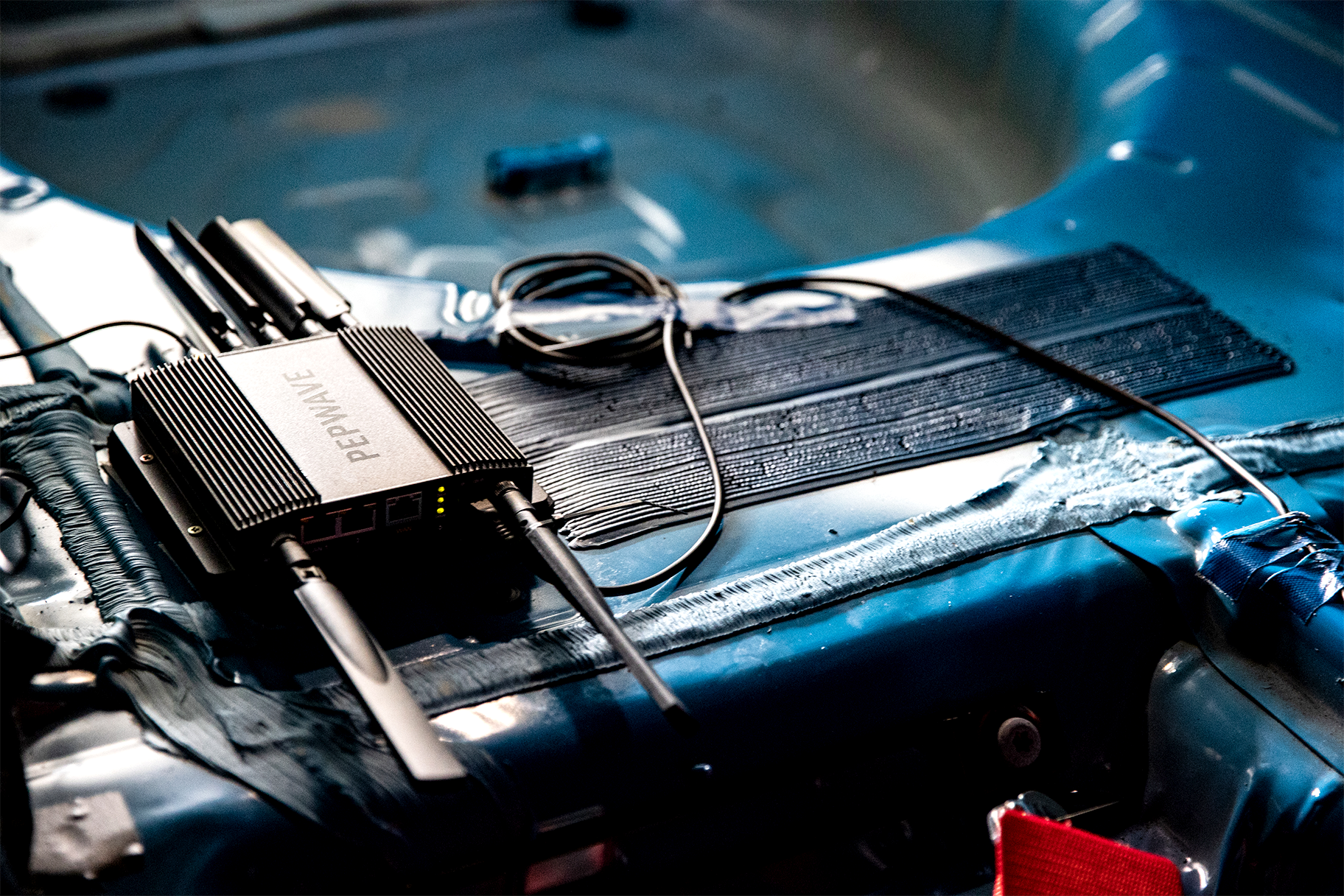 Software
Pepwave MAX Firmware
WAN
Support for PPPoE, Static IP, DHCP
WAN Link Health Check
Bandwidth Allowance Monitor
Support for Dynamic DNS services
WAN Port Convertible into LAN Port
LAN
DHCP Server for LAN Clients
Extended DHCP Option
DHCP Reservation
DNS Proxy for LAN Clients
VLAN on LAN Support
Security
Stateful Firewall
DoS Prevention
Web Blocking
Complete VPN Solution
SpeeedFusion VPN/SpeedFusion
– Hot Failover
– Site-to-Site VPN
– 256-bit AES Encryption
– Pre-shared Key Authentication
– Dynamic Routing
X.509 Certificate Support *
IPsec VPN (Network-to-Network) ^
Advanced QoS
Individual Bandwidth Limit
Application Prioritization
-SIP, HTTPS, VPN QoS
-Custom Application QoS
Global Positioning System
Integrated GPS
Device Location Map
Location Tracking Data with InControl 2
Fleet Management with InControl 2
Networking
NAT and IP Forwarding
Static Routes
Port Forwarding
Many to One, One to One NAT
NAT Pool
SIP ALG, H.323 ALG
UPnP, NAT-PMP

AP Controller
Support for Pepwave AP Series
Auto AP Discovery
Auto AP Firmware Management
AP Profile Configuration
Wi-Fi Usage Statistics
Captive Portal Support
Support for Wired and Wireless LAN clients
Support RADIUS Authentication
Time and Usage Quotas on Open Access Mode
Built-in Customizable Splash Page
Device Management
Web Administrative Interface
Command Line Interface
InControl Cloud Management
Email Notification
Active Client & Session Lists
Bandwidth Usage Statistics
Syslog Service
SNMP v1, v2c and v3

*   Feature is available as an upgrade (MAX-BR1-ADV).
^   IPsec VPN supports connection with Cisco, Juniper, Peplink, or Pepwave devices.

| Product Code | Embedded Modems | Regions | 4G Bands | 3G Bands |
| --- | --- | --- | --- | --- |
| MAX-BR1-PRO-GLTE-S-T-PRM | 1x LTE-A Pro (CAT-20) | Compatibility: Global | B1, B2, B3, B4, B5, B7, B8, B12, B13, B14, B18, B19, B20, B25, B26, B28, B29, B30, B32, B34, B38, B39, B40, B41, B42, B46, B48, B66, B71 | HSPA+/WCDMA: B1, B2, B3, B4, B5, B8, B9 |

| | |
| --- | --- |
| Product Code | Description |
| ACW-634 | 10ft Direct Wire DC Cable |
| ANT-MB-42G-S-W-6 | 7-in-1 Cellular and Wi-Fi Antenna System with GPS Receiver (White) |
| ANT-MB-42G-S-B-6 | 7-in-1 Cellular and Wi-Fi Antenna System with GPS Receiver (Black) |
| LIC-VWAN | Activate 1x Virtual WAN |
| LIC-2VWAN | Activate 2x Virtual WAN |

* Learn more about Virtual WAN Activation License here.

1x MAX BR1 Pro CAT-20
1x 12V2A Power Supply (ACW-632)
4x LTE/5G Antennas (ACW-234)
2x Wi-Fi Dual Band Antenna (ACW-341)
1x GPS Antenna (ACW-232)