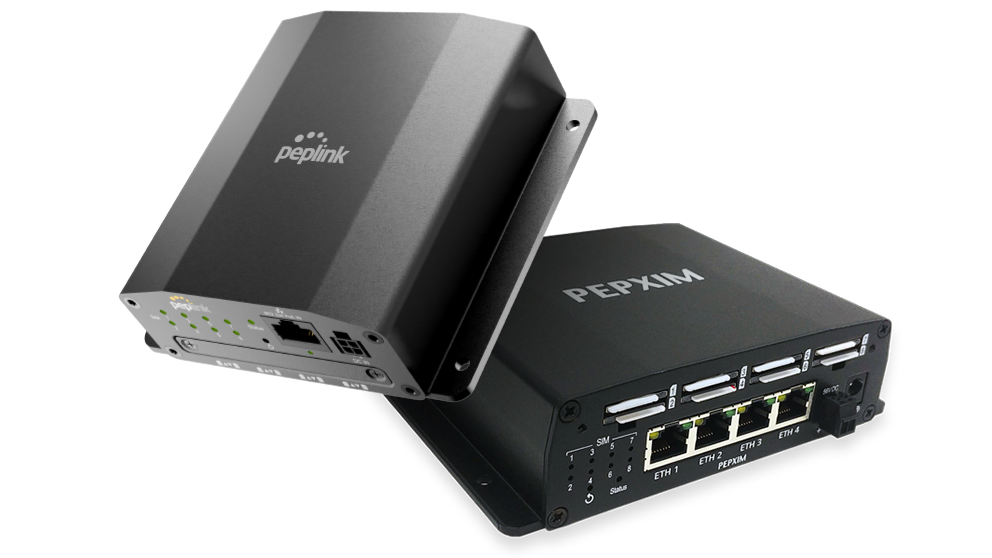 SIM Injector
More SIM, More Range.
AP Series
Robust Wi-Fi for Everyone.
SD-Switch
Software-Defined PoE Switch.
MAX Adapter
State of the Art Cellular Modem.
Device Connectors
Unbreakable Wi-Fi Bridge.
High Performance Antennas
Perfect Match for Your Indoor & Outdoor Deployments of Peplink.
Extension Cables
UV Stabilized and Low-loss Extension Coaxial Cables.
PoE & Power Supply
Need an Additional PoE, Power Supply, Power Cord or Power Adapter? Check What We Have to Offer!
Mounting Kits
Rack Mount & Ear Mount Accessories Compatible with Peplink Devices.
Premium Deck Mounts
Premium grade mounts to withstand any weather condition at sea.
Cables & Adapters
Install Your Wireless Deployments Faster with Dedicated Cables and Adapters.